2018 Winter forecast according to the National Oceanic and Atmospheric Administration
Thinking this winter will be a cold and snowy one? Not according to the National Oceanic and Atmospheric Administration (NOAA). They are forecasting that three-quarters of the United States will be warmer than average and that drought is likely to persist or worsen across the Intermountain West.
Want all the details of their forecast? Then watch The Climate Prediction Center's Mike Halpert's summary of the forecasted climate conditions for December–February 2018.
The 2018 Winter Outlook (December through February):
Temperature
Warmer-than-normal conditions are anticipated across much of the northern and western U.S., with the greatest likelihood in Alaska and from the Pacific Northwest to the Northern Plains.
The Southeast, Tennessee Valley, Ohio Valley and Mid-Atlantic all have equal chances for below-, near- or above-average temperatures.
No part of the U.S. is favoured to have below-average temperatures.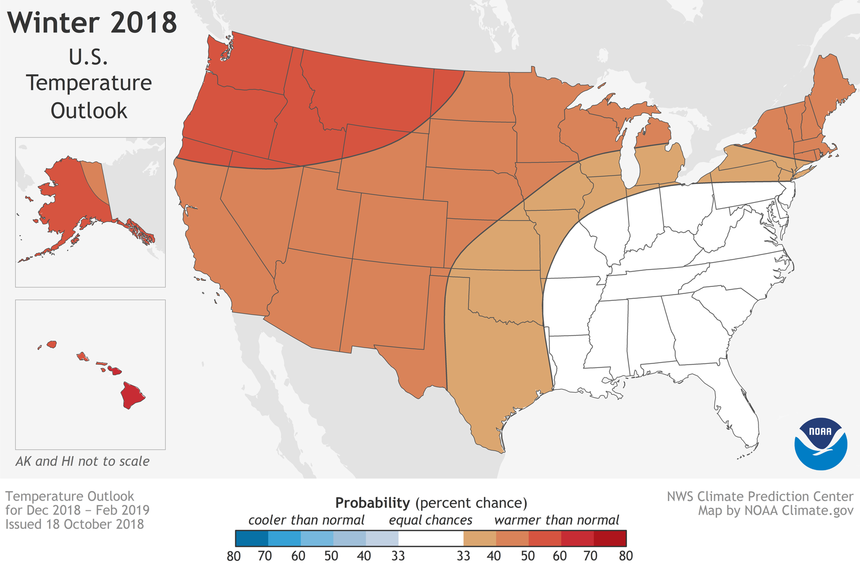 Precipitation
Wetter-than-average conditions are favoured across the southern tier of the U.S., and up into the Mid-Atlantic. Northern Florida and southern Georgia have the greatest odds for above-average precipitation this winter.
Drier-than-average conditions are most likely in parts of the northern Rockies and Northern Plains, as well as in the Great Lakes and northern Ohio Valley.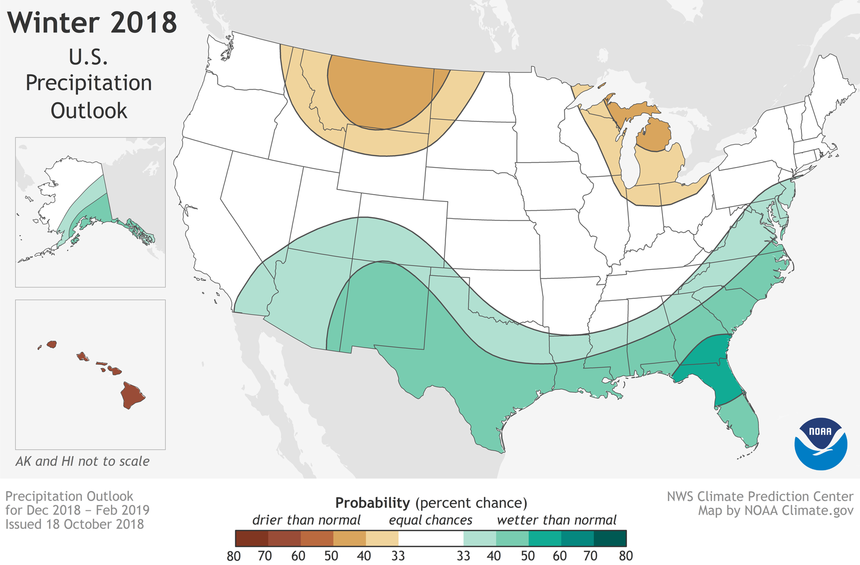 (Images property of NOAA and Exxum Guides)