SilverStar Bike Park—A Summer ritual
A summer ritual for most in BC is the pilgrimage to SilverStar's Bike Park in Vernon BC. With over 125 km of cross country and downhill trails, it's the second largest Bike Park in all of BC. The International Mountain Bike Association (IMBA) has bestowed Silver Level Ride Centre certification on the park which has recently obtained "Epic Status" for its newly constructed Beowulf XC trail which is just over 37km in length. Half of our crew took on the challenge of riding Beowulf and after four plus hours, returned tired but full of accolades for the trail which has plenty of climbing and "some of the best descents around" according to one rider. Their only recommendation was take more food and water than you think you'll need, then take more—and give yourself plenty of extra time as it's a grind. You can get all of the details on the Beowulf Trail here on Trail forks.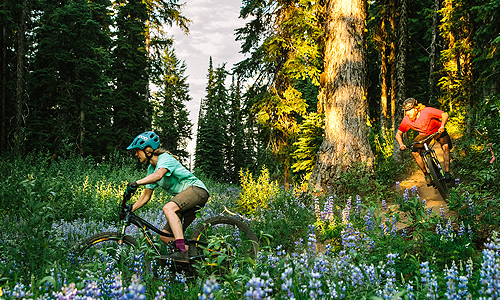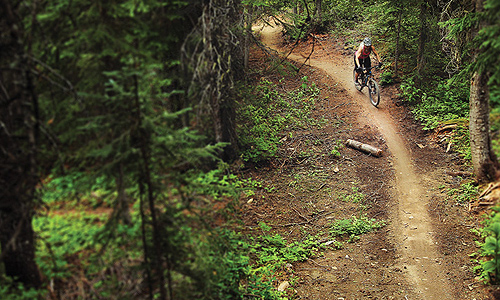 Silverstar has plenty of other XC trails to choose from if Beowulf is a little intimidating. With over 60km / 37miles to choose from you'll need to set aside more than an afternoon of riding to explore however.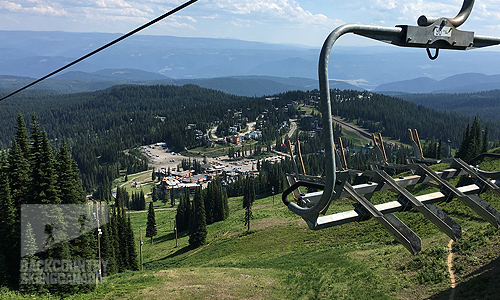 On the downhill side of things, Silverstar offers a variety of terrain for riders of all skill level. From technical to flow trails, easy green to challenging black the 18 trails provide 2,500ft / 760m of vertical so the descents are long and you'll find it hard to ride from opening bell at 10:00am all the way through to when the park closes at 5:00. The Comet 6-pack Express ensure that you spend more time riding than sitting on a chair lift and you can easily get in a dozen or more rides in per day if your energy and stamina levels are good. If you do need a break however, the Summit Fixed Double Chair provides scenic chairlift rides and the tube park is fun for the entire family.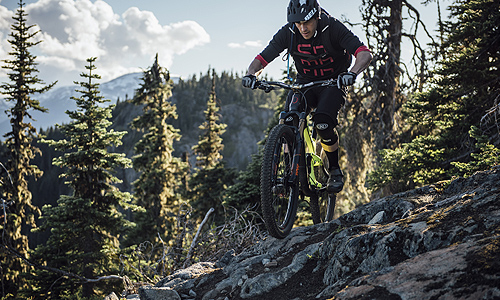 The longest trail is called Paradise and is 7.1km for those who want a mellow route down the mountain. Flow trails however are what Silverstar is known for and some of our favourites were the more mellow Shazam, Jedi Mind Trick, Super Star and the more challenging Rock Star. Their are 4 easy trails (green), 9 intermediate trails (blue), 7 difficult trails (black diamond) and 5 very difficult trails (double black diamond) which comprise the 15% Easiest; 40% More Difficult; 45% Most Difficult trail breakdown.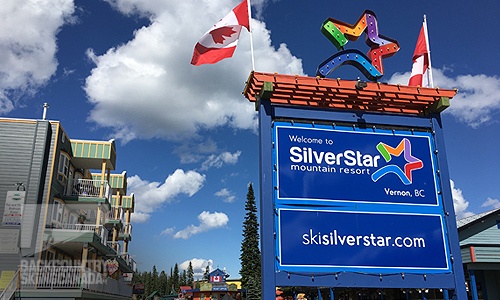 The Bike Park opens in June and closes mid September with adult tickets costing $9 for the cross country trails and $53 for the downhill. Our crew spent two days riding at Silverstar which was not nearly enough time to sample everything, partly because we just kept riding Jedi Mind Trick lap after lap after lap.

If you head out to Silverstar and want to spend your nights camping under the stars it's $15/tent which includes access to water, outhouses and even a hot shower. The village at Silverstar also has plenty of condo and hotel options as well well as a selection of restaurants and bars.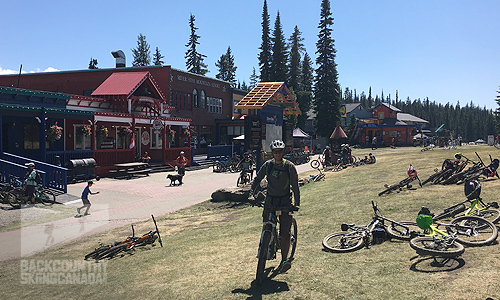 If you've never ridden a bike park or just haven't yet experienced what Silverstar has to offer in the summer months then pick a date and make the drive. It's an annual trip for this rider and well worth the road trip, once you've experienced it you'll likely make it a "must do" each summer.