Kootenay Pass Early Season - SOAP BOX
A peek at the Early Season Kootenay Pass (Nov 30 & Dec 1, 2013)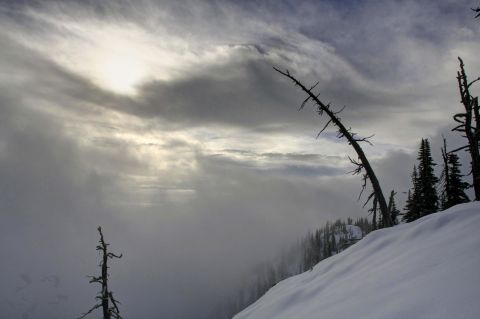 Couldn't help but wonder why there was no hype coming out of the Nelson area. Curiosity got the best of us and we popped out to the Pass for the weekend with expectations in check. The green lawns in Nelson quickly explained the lack of winter excitement. The snow pack in Kootenay Pass is notably lower than this time last year. There is currently not enough snow to provide coverage in the larger talas fields or over the pungies in avalanche slopes, and the buried treasures are lurking everywhere. The shallow snowpack doesn't seem to be discouraging the hordes. The abundance of vehicles in the lot seemed bizarre given the measly snowpack and mediocre ski quality. Barely a dusting of snow for Saturday did little to disguise the fully tracked out state of the more popular easy access slopes.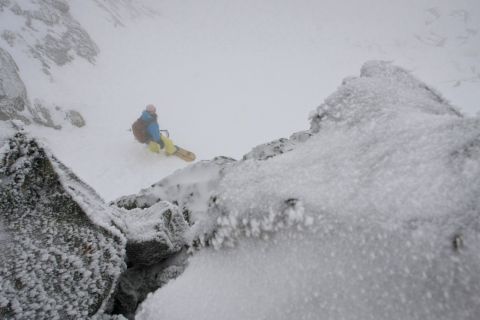 Saturday night brought significant snowfall. The snow came in warm with some wind making for relatively quick slab formation. Avalanche conditions with the new storm snow were extremely touchy with very easy remote triggering of slabs and subsequent sympathetic slides extending for some distance across features.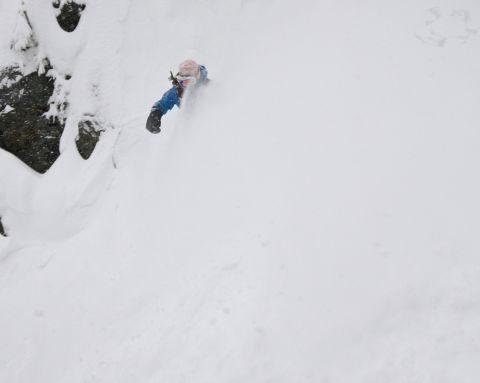 With a few more feet of snow and a more mature snowpack the pass will be game on. Hopefully this storm cycle is just the start of things to come!